[Eidetic Marketing Insight] Drone Shows, Beyond the Technology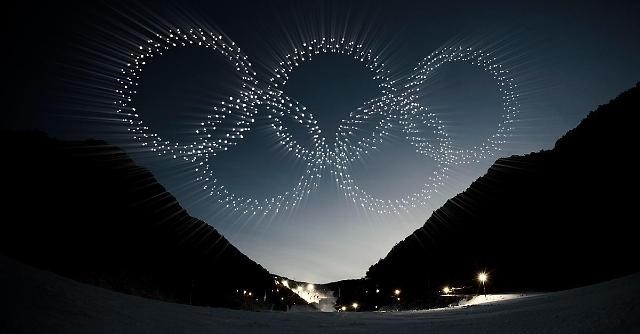 Marketers are pondering how to apply drones appropriately. Whether it be achieved via Drone Show or Drone-vertising, the answer may not always be clear. Whatever the answer may be, it is important to take note of the underlying essence beyond the technology.
Software to Design the Sky
Drones were originally created exclusively for military use. Of course, they are still used for said purposes, which can be noted through a variety of military advancements using unmanned aerial vehicles. However, drones encompass much more innate utility to be limited to military use. As such is the case, drones are currently being used with many different objectives ranging from filming, leisure, exploration and much more. This usage has reach a stage in which many of the world's leading corporations make use of drones in one way or another.
The value of this aerial device is not limited to simple videography. The fact that this machine can fly adds endless possibilities and immeasurable value to the product. An example in which the value of drones was realized occured during the 2018 PyeongChang Winter Olympics. 1,218 drones lit up Korea's night sky to create illuminating constellations for onlookers. Transforming into anything from the Olympic logo to a snowboarder, these drones created a scene which rivaled that of one created from CG technology. During the finale of the Olympics, the drones turned into the Olympic mascot and then into a starry constellation, creating a memorable scene. The press applauded this showing for its originality and deemed it as the pinnacle of Information and Telecommunication technology.
Why a live show over a recording?
Most drone show content that we view are recordings. Whether through documentaries, movies or even a youtube video, the drone shows points of views that would usually be impossible to recreate. As mentioned before, however, the value of a drone does not end there, as corporations have started to make use of drone events and marketing.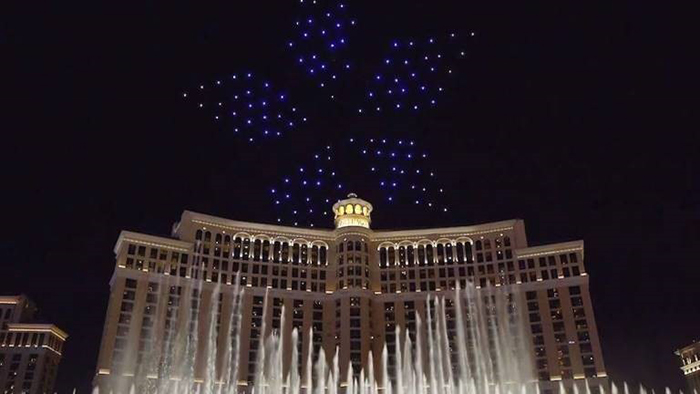 During the 2018 CES, one of the main headlines was not a new product release or a technological breakthrough. It was the live Intel drone show that was held along the Bellagio's iconic fountain. Intel has been well known for utilizing drone marketing in many more cases such as the Las Vegas drone show commemorating the opening of the movie 'Wonder Woman.' In this case, 300 drones were utilized in recreating Wonder Woman's image, showcasing an event that was as memorable as scenes in the movie itself.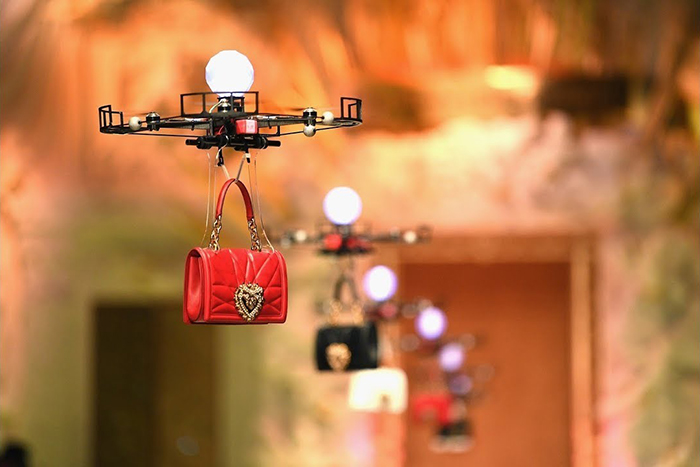 Drones have even spread into the unlikely category of fashion. During the 2018 Milano Fashion Week, Dolce & Gabbana made use of a drone to showcase the brand's new product. Breaking off from the use of a human model, this divergence created more interest in the drone than the products. Some distained this action stating that this was a simple rouse to garner attention. However, in the future, people will note Dolce & Gabbana as the brand that first utilized drones in an international fashion event.
What we, as marketers, must consider is why these organizations chose to use drones. Not limited to the technology, drones created an amalgamation of both technology and emotion.
---
The marketer's role: tech and emotional synergy
Drones are products that are fundamentally based on technology. The drones utilized during the 2018 PyeongChang Olympics, though light, were manufactured to withstand winds of up to 10 meters/sec and imbedded with the ability to detect and avoid obstacles. However so, despite being based on technology so heavily, the product stirred within us an emotional reaction,
The main charm of drone shows stems from the unlikely melding of technology and emotion. The drone encompasses various technological innovations such as BLE, wifi, VR, AR and many more. This seemingly cold and definite product created sentimental, human connections through a marketer's outlook. A marketer's view, derived from understanding the consumer, created an efficient method by which such apathetic technology was able to create a truly sympathetic bond with humanity.
It is also the marketer's duty to truly understand and apply the embedded technology within the drone itself. However, the marketer's first priority is to discern consumer priorities and through this knowledge, to engrave a brand in a positive light. Simply put, drone marketing's main strength lies in the mix of innate technology and human emotion.
Many consumers already know about drones. Not only have they surfaced on the media, individuals have been purchasing these products to use as hobbies. Despite this, the application of drones in the Milano Fashion Week and the 2018 CES made headlines. This was because those individuals were able to experience unexpected beauty in a familiar environment. Drones stimulated are emotions through the imaginative design of marketers. Marketer's must strive to create a story the resonates with consumers and through these stories, what seemed like unfeeling technology gained humanity.